Give the Gift of Music!
Surprise Your Loved Ones With a Music Lessons Gift Voucher!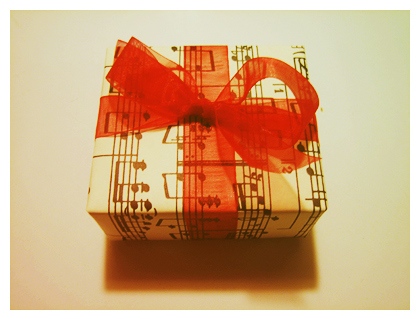 Few gifts are more thoughtful and well-received than the Gift of Music! Give it to your friend, your kids, or your significant other! Anybody that wants, or only dreams about playing guitar will love it!
Do you have friends that play guitar, or piano, or singand want to get better at it?
Did you just get a guitar for one of your kids, and want him to learn to play properly?
Your significant other has struggled forever in trying to learn to play his guitar, or piano, or in singing and you want to surprise him/her?
If you answered yes to any of these questions, then our Gift Vouchers are what you are searching for ! We take students of all levels from age 7 to 97, for Piano, Voice, Electric and Acoustic Guitar and Ukulele !
Why Give the Gift of Music?
Giving music lessons is one of the best things you can do for your loved ones! It's the right gift for all occasions and all seasons of the year!
It stimulates both sides of the brain, for both young and old!

It's the best hobby that all the family can enjoy!

It's FUN for everybody!!
What's not to love about it?
A Sensible and Thoughtful Gift!
Our Ennis Guitar School Gift Vouchers look great and will make a nice present for anyone you know ! Included with all our cards is a Bonus Free Introductory Session. Here at Ennis Guitarn School we understand that all musicians are different. Beginners require a different care than Advanced players/singers, some people want to be professionals while other want to make music for their own enjoyment, and all people have their favourite music! This is why here at Ennis Guitar School we have many different programs available, to suit and satisfy each and every single one of your loved ones. But how can you choose among all our programs? You don't need to ! At the Bonus Free Introductory Session we will interview the recipient of the Gift Voucher,and we will take special care that your loved ones will receive the type of lessons most relevant to their musical dreams! All Vardens Ennis Guitar School Gift Vouchers are valid for ALL musical programs, products, or events that we offer!